MENDEL UNIVERSITY BRNO
FACULTY OF AGRISCIENCES
DEPARTMENT OF ANIMAL MORPHOLOGY, PHYSIOLOGY AND GENETIC
SLOVAK UNIVERSITY OF AGRICULTURE IN NITRA
FACULTY OF BIOTECHNOLOGY AND FOOD SCIENCES
DEPARTMENT OF ANIMAL PHYSIOLOGY
SLOVAK ACADEMY OF SCIENCES
INSTITUT OF ANIMAL PHYSIOLOGY
PEDAGOGICAL UNIVERSITY IN CRACOW
FACULTY OF GEOGRAPHY AND BIOLOGY
DEPARTMENT OF VERTEBRATE ZOOLOGY AND HUMAN BIOLOGY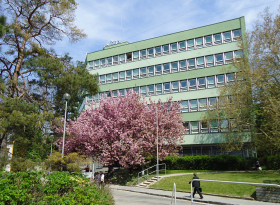 have the honour to invite you to take part in the international conference
ANIMAL PHYSIOLOGY 2016,
which will be held in 13 - 15 June 2016.
The focus of the international conference will be animal morphology and physiology in relation to production, reproduction, lactation, functions of the immune system, nutrition etc., as well as human and molecular physiology. The objective of the conference is to provide a platform for scientific and scientific-educational workers offering them to publish and discuss the results of their scientific and research activities and to exchange information and experience with their research methods and new working procedures.