12. 10. 2014: Dnes v 7.30 hodin středoevropského letního času byla vypuštěna z letiště ze Spišské Nové Vsi stratosférická sonda, která měla za cíl otestovat účinnost unikátních biosenzorů vyvinutými vědci z Mendelovy univerzity v Brně. Téměř 40 km nad zemí, v podmínkách blízkých kosmu, biosenzory v osmi minutových intervalech snímaly vliv kosmického záření na DNA.

Sonda vyvinutá vědci z brněnské univerzity nesla na svém obalu do stratosféry také kyvety obsahující živé kultury bakterií. "Bakterie jsou schopny přežít i ve velmi extrémních podmínkách. Do experimentu jsme vybrali kolonie bakterií, které se vyskytují na lidském těle nebo se kterými se běžně setkáváme. Při dnešním letu do stratosféry dosahovala teplota mínus 63 stupňů Celsia a tlaku 14 hPa blížícímu se vakuu. V příštích týdnech budeme zkoumat, do jaké míry přežily nebo jak byly poškozeny," říká profesor René Kizek, vedoucí vědeckého týmu z Mendelovy univerzity v Brně, který experiment realizoval.


Již před 10 lety se Česká republika spolu s dalšími devíti evropskými zeměmi staly členy Evropské unie. Ačkoliv si Česká republika oficiálně připomene svůj vstup do Evropské unie 1. května, Úřad vlády ČR ve spolupráci se Zastoupením Evropské komise v ČR a dalšími partnery přichystaly řadu akcí, které budou probíhat po celé jaro. Europe Day is observed annually on May 05, 2014. There are two separate designations of Europe Day: The Council of Europe's day was established in 1949, while the European Union's (EU) day celebrates the day the EU's predecessor was proposed in 1950. For the EU, the day is also known as Schuman Day, comme morating the historical declaration by French foreign minister Robert Schuman.
Stuck on the Rings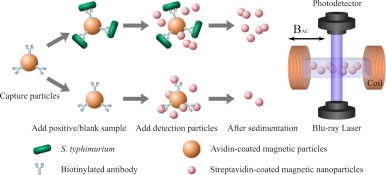 Stuck on the Rings Like a drop of dew hanging on a leaf, Tethys appears to be stuck to the A and F rings from this perspective. Tethys (660 miles, or 1,062 kilometers across), like the ring particles, is composed primarily of ice. The gap in the A ring through which Tethys is visible is the Keeler gap, which is kept clear by the small moon Daphnis (not visible here). This view looks toward the Saturn-facing hemisphere of Tethys. North on Tethys is up and rotated 43 degrees to the right. The image was taken in visible light with the Cassini spacecraft narrow-angle camera on July 14, 2014. The view was acquired at a distance of approximately 1.1 million miles (1.8 million kilometers) from Tethys and at a Sun-Tethys-spacecraft, or phase, angle of 22 degrees. Image scale is 7 miles (11 kilometers) per pixel. The Cassini-Huygens mission is a cooperative project of NASA, the European Space Agency and the Italian Space Agency. The Jet Propulsion Laboratory, a division of the California Institute of Technology in Pasadena, manages the mission for NASA's Science Mission Directorate, Washington, D.C. The Cassini orbiter and its two onboard cameras were designed, developed and assembled at JPL. The imaging operations center is based at the Space Science Institute in Boulder, Colo. For more information about the Cassini-Huygens mission visit http://www.nasa.gov/cassini and http://saturn.jpl.nasa.gov . The Cassini imaging team homepage is at http://ciclops.org .
Title Rosetta mission selfie at 16 km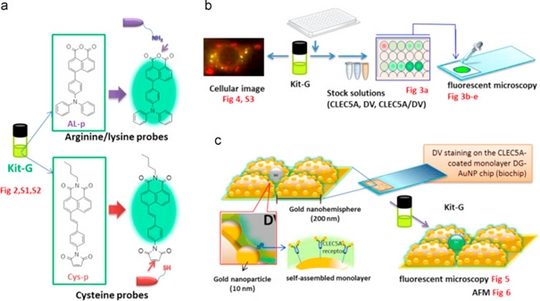 Using the CIVA camera on Rosetta's Philae lander, the spacecraft have snapped a 'selfie' at comet 67P/Churyumov–Gerasimenko from a distance of about 16 km from the surface of the comet. The image was taken on 7 October and captures the side of the Rosetta spacecraft and one of Rosetta's 14 m-long solar wings, with the comet in the background. Two images with different exposure times were combined to bring out the faint details in this very high contrast situation. The comet's active 'neck' region is clearly visible, with streams of dust and gas extending away from the surface. More information via the blog: Mission selfie from 16 km
Binomial distribution for quantification of protein subunits in biological Nanoassemblies and functional nanomachines
This latest image was taken by the CIVA imaging system on board Rosetta's lander Philae, on 7 October. It captures the side of the Rosetta spacecraft and one of its 14 metre-long solar arrays, with 67P/C-G in the background. Not only does the comet appear much larger than in last month's image, the active 'neck' region of 67P/C-G is now clearly visible, with streams of dust and gas extending away from the comet. The primary landing site, currently known as Site J, can also be seen on the smaller lobe of the comet. Two images, one with a short exposure time, one with a longer one, were combined to capture the whole dynamic range of the scene, from the bright parts of the solar arrays to the dark comet and the dark insulation cladding the Rosetta spacecraft. CIVA, the Comet Infrared and Visible Analyser, is one of ten instruments on-board Philae. The CIVA-P part of the instrument comprises seven micro-cameras arranged around the top of the lander to take panorama images, while CIVA-M is a visible/infrared microscope imager/spectrometer that will the study the composition, texture, and albedo of surface samples. The 7 October selfie is the last image from Philae before the lander separates from Rosetta on 12 November. The next image will be taken by CIVA shortly after separation, when the lander will look back at the orbiter to bid it a final farewell. While the lander's ROLIS instrument will take images during the descent phase, CIVA will be tasked with making a 360 degree panoramic image of the landing site, including a section in stereo, once safely on the surface of 67P/C-G. The images and other data collected by Philae will provide important in situ information about this particular region on the comet, providing 'ground truth' data that can be used to complement the data collected for the whole comet from the Rosetta orbiter now and into 2015, as the comet becomes more active. Final confirmation of the landing site and its landing scenario is under discussion today at ESA's Lander Operations Readiness Review, being held at ESOC in Darmstadt. A formal announcement of the outcome will be made tomorrow, 15 October.
Wiseman and Wilmore Spacewalk Preparations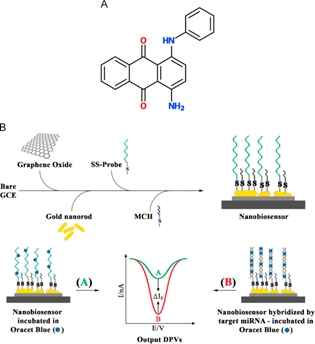 Flight Engineers Reid Wiseman (right) and Barry Wilmore spent most of the day on Tuesday, Oct. 14 completing preparations for their 6 1-hour Oct. 15 spacewalk. The two astronauts set up their spacesuits and tools in the equipment lock of the Quest airlock. Flight Engineer Alexander Gerst of the European Space Agency, who is coordinating spacewalk activities from inside the station, joined Wiseman and Wilmore for a review of spacewalk procedures. During today's spacewalk, the astronauts will venture out to the starboard truss of the station to remove and replace a power regulator known as a sequential shunt unit, which failed back in mid-May. The two spacewalkers also will move TV and camera equipment in preparation for the relocation of the Leonardo Permanent Multipurpose Module to accommodate the installation of new docking adapters for future commercial crew vehicles.
Operation IceBridge Turns Five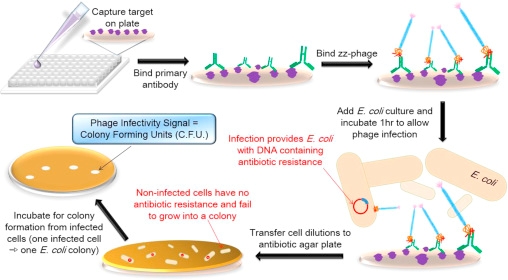 In May 2014, two new studies concluded that a section of the land-based West Antarctic ice sheet had reached a point of inevitable collapse. Meanwhile, fresh observations from September 2014 showed sea ice around Antarctica had reached its greatest extent since the late 1970s. To better understand such dynamic and dramatic differences in the region's land and sea ice, researchers are travelling south to Antarctica this month for the sixth campaign of NASA's Operation IceBridge. The airborne campaign, which also flies each year over Greenland, makes annual surveys of the ice with instrumented research aircraft. Instruments range from lasers that map the elevation of the ice surface, radars that "see" below it, and downward looking cameras to provide a natural-color perspective. The Digital Mapping System (DMS) camera acquired the above photo during the mission's first science flight on October 16, 2009. At the time of the image, the DC-8 aircraft was flying at an altitude of 515 meters (1,700 feet) over heavily compacted first-year sea ice along the edge of the Amundsen Sea. Since that first flight, much has been gleaned from IceBridge data. For example, images from an IceBridge flight in October 2011 revealed a massive crack running about 29 kilometers (18 miles) across the floating tongue of Antarctica's Pine Island Glacier. The crack ultimately led to a 725-square-kilometer (280-square-mile) iceberg. In 2012, IceBridge data was a key part of a new map of Antarctica called Bedmap2. By combining surface elevation, ice thickness, and bedrock topography, Bedmap2 gives a clearer picture of Antarctica from the ice surface down to the land surface. Discoveries have been made in Greenland, too, including the identification of a 740-kilometer-long (460-mile-long) mega canyon below the ice sheet. Repeated measurements of land and sea ice from aircraft extend the record of observations once made by NASA's Ice, Cloud, and Land Elevation Satellite, or ICESat, which stopped functioning in 2009. In addition to extending the ICESat record, IceBridge also sets the stage for ICESat-2, which is scheduled for launch in 2017.
NASA Spacecraft Provides New Information About Sun's Atmosphere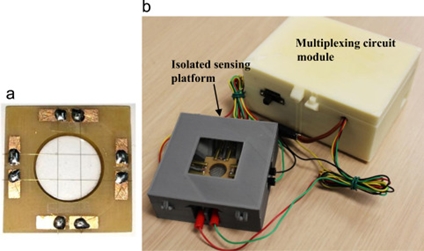 NASA's Interface Region Imaging Spectrograph (IRIS) has provided scientists with five new findings into how the sun's atmosphere, or corona, is heated far hotter than its surface, what causes the sun's constant outflow of particles called the solar wind, and what mechanisms accelerate particles that power solar flares. The new information will help researchers better understand how our nearest star transfers energy through its atmosphere and track the dynamic solar activity that can impact technological infrastructure in space and on Earth. Details of the findings appear in the current edition of Science. "These findings reveal a region of the sun more complicated than previously thought," said Jeff Newmark, interim director for the Heliophysics Division at NASA Headquarters in Washington. "Combining IRIS data with observations from other Heliophysics missions is enabling breakthroughs in our understanding of the sun and its interactions with the solar system." The first result identified heat pockets of 200,000 degrees Fahrenheit, lower in the solar atmosphere than ever observed by previous spacecraft. Scientists refer to the pockets as solar heat bombs because of the amount of energy they release in such a short time. Identifying such sources of unexpected heat can offer deeper understanding of the heating mechanisms throughout the solar atmosphere. For its second finding, IRIS observed numerous, small, low lying loops of solar material in the interface region for the first time. The unprecedented resolution provided by IRIS will enable scientists to better understand how the solar atmosphere is energized. A surprise to researchers was the third finding of IRIS observations showing structures resembling mini-tornadoes occurring in solar active regions for the first time. These tornadoes move at speeds as fast as 12 miles per second and are scattered throughout the chromosphere, or the layer of the sun in the interface region just above the surface. These tornados provide a mechanism for transferring energy to power the million-degree temperatures in the corona. Another finding uncovers evidence of high-speed jets at the root of the solar wind. The jets are fountains of plasma that shoot out of coronal holes, areas of less dense material in the solar atmosphere and are typically thought to be a source of the solar wind. The final result highlights the effects of nanoflares throughout the corona. Large solar flares are initiated by a mechanism called magnetic reconnection, whereby magnetic field lines cross and explosively realign. These often send particles out into space at nearly the speed of light. Nanoflares are smaller versions that have long been thought to drive coronal heating. IRIS observations show high energy particles generated by individual nanoflare events impacting the chromosphere for the first time. "This research really delivers on the promise of IRIS, which has been looking at a region of the sun with a level of detail that has never been done before," said De Pontieu, IRIS science lead at Lockheed Martin in Palo Alto, California. "The results focus on a lot of things that have been puzzling for a long time and they also offer some complete surprises." IRIS is a Small Explorer mission managed by NASA's Goddard Space Flight Center, in Greenbelt, Maryland for the agency's Science Mission Directorate at NASA Headquarters. NASA's Ames Research Center in Moffett Field, California, provides mission operations and ground data systems. The Norwegian Space Centre is providing regular downlinks of science data. Lockheed Martin designed the IRIS observatory and manages the mission for NASA. The Harvard-Smithsonian Center for Astrophysics in Cambridge, Massachusetts, built the telescope. Montana State University in Bozeman designed the spectrograph. Other contributors for this mission include the University of Oslo and Stanford University in Stanford, California.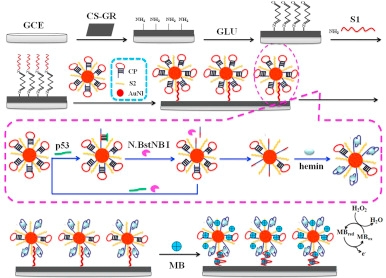 NASA is carrying out its sixth consecutive year of Operation IceBridge research flights over Antarctica to study changes in the continent's ice sheet, glaciers and sea ice. This year's airborne campaign, which began its first flight Thursday morning, will revisit a section of the Antarctic ice sheet that recently was found to be in irreversible decline. For the next several weeks, researchers will fly aboard NASA's DC-8 research aircraft out of Punta Arenas, Chile. This year also marks the return to western Antarctica following 2013's campaign based at the National Science Foundation's McMurdo Station. "We are curious to see how much these glaciers have changed in two years," said Eric Rignot, IceBridge science team co-lead and glaciologist at the University of California, Irvine and NASA's Jet Propulsion Laboratory (JPL) in Pasadena, California. IceBridge will use a suite of instruments that includes a laser altimeter, radar instruments, cameras, and a gravimeter, which is an instrument that detects small changes in gravity. These small changes reveal how much mass these glaciers have lost. Repeated annual measurements of key glaciers maintains a long-term record of change in the Antarctic that goes back to NASA's Ice, Cloud and Land Elevation Satellite (ICESat) which stopped collecting data in 2009. IceBridge researchers plan to measure previously unsurveyed regions of Antarctica. One example is a plan to look at the upper portions of Smith Glacier in West Antarctica, which is thinning faster than any other glaciers in the region. The mission also plans to collect data in portions of the Antarctic Peninsula, such as the Larsen C, George VI and Wilkins ice shelves and the glaciers that drain into them. The Antarctic Peninsula has been warming faster than the rest of the continent. "The Antarctic Peninsula is changing fairly rapidly and we need to be there to capture that change," said Michael Studinger, IceBridge project scientist at NASA's Goddard Space Flight Center in Greenbelt, Maryland. The mission also will collect data on Antarctic sea ice, which recently reached a record high coverage. This contrasts with declining sea ice in the Arctic and is due do a variety of factors such as changing wind patterns. Antarctic sea ice coverage is slightly above average and the growth varies from one part of Antarctica to another. For example, ice cover in the Bellingshausen Sea has been decreasing while ice in the nearby Ross Sea is growing. "There are very strong regional variations on how sea ice is changing," said Nathan Kurtz, a sea ice scientist at Goddard. These regional trends together yield a small increase, so studying each region will help scientists get a better grasp on the processes affecting sea ice there. In addition to extending ICESat's data record over land and sea ice, IceBridge will also help set the stage for ICESat-2 by measuring ice the satellite will fly over. One of IceBridge's highest priority surveys is a circular flight the DC-8 will fly around the South Pole at 88 degrees south latitude. This latitude line is where all of ICESat-2's orbits will converge in the Southern Hemisphere. Measuring ice elevation at these locations will help researchers build a time series of data that spans more than a decade and provide a way to help verify ICESat-2's data. IceBridge's Antarctic field campaign will run through late November. The IceBridge project science
Hurricane Gonzalo Viewed From the International Space Station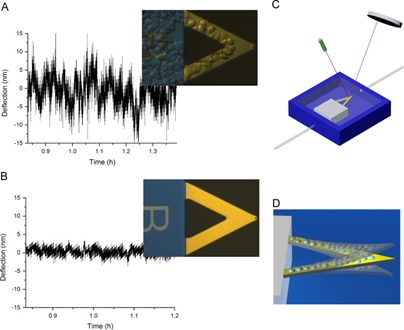 This image of Hurricane Gonzalo was taken from the International Space Station by European Space Agency astronaut Alexander Gerst on Oct. 16, 2014. In addition to the crew Earth observations from the space station, NASA and NOAA satellites have been providing continuous coverage of Hurricane Gonzalo as it moves toward Bermuda.