World Tuberculosis Day is a worldwide event that aims to raise public awareness of tuberculosis and the efforts made to prevent and treat this disease. This event is held on March 24 each year and is promoted by organizations such as the World Health Organization (WHO). World TB Day falls on March 24 every year, and serves to focus international attention on the importance of combating TB and MDR-TB worldwide. Tuberculosis remains an epidemic in much of the world, causing the deaths of nearly one-and-a-half million people each year, mostly in developing countries. World TB Day, falling on March 24th each year, is designed to build public awareness that tuberculosis today remains an epidemic in much of the world, causing the deaths of nearly oneand- a-half million people each year, mostly in developing countries. It commemorates the day in 1882 when Dr Robert Koch astounded the scientific community by announcing that he had discovered the cause of tuberculosis, the TB bacillus. At the time of Koch's announcement in Berlin, TB was raging through Europe and the Americas, causing the death of one out of every seven people. Koch's discovery opened the way towards diagnosing and curing TB.
1.1 billion people at risk of hearing loss
27 FEBRUARY 2015 | GENEVA - Some 1.1 billion teenagers and young adults are at risk of hearing loss due to the unsafe use of personal audio devices, including smartphones, and exposure to damaging levels of sound at noisy entertainment venues such as nightclubs, bars and sporting events, according to WHO. Hearing loss has potentially devastating consequences for physical and mental health, education and employment. Data from studies in middle- and high-income countries analysed by WHO indicate that among teenagers and young adults aged 12-35 years, nearly 50% are exposed to unsafe levels of sound from the use of personal audio devices and around 40% are exposed to potentially damaging levels of sound at entertainment venues. Unsafe levels of sounds can be, for example, exposure to in excess of 85 decibles (dB) for eight hours or 100dB for 15 minutes. "As they go about their daily lives doing what they enjoy, more and more young people are placing themselves at risk of hearing loss," notes Dr Etienne Krug, WHO Director for the Department for Management of Noncommunicable Diseases, Disability, Violence and Injury Prevention. "They should be aware that once you lose your hearing, it won't come back. Taking simple preventive actions will allow people to continue to enjoy themselves without putting their hearing at risk." Safe listening depends on the intensity or loudness of sound, and the duration and frequency of listening. Exposure to loud sounds can result in temporary hearing loss or tinnitus which is a ringing sensation in the ear. When the exposure is particularly loud, regular or prolonged, it can lead to permanent damage of the ear's sensory cells, resulting in irreversible hearing loss.
more
International Women's Day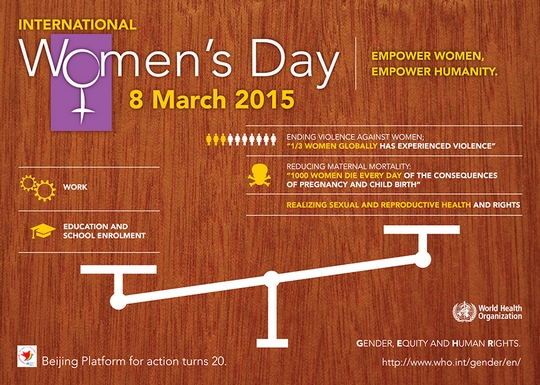 Pillars of Creation.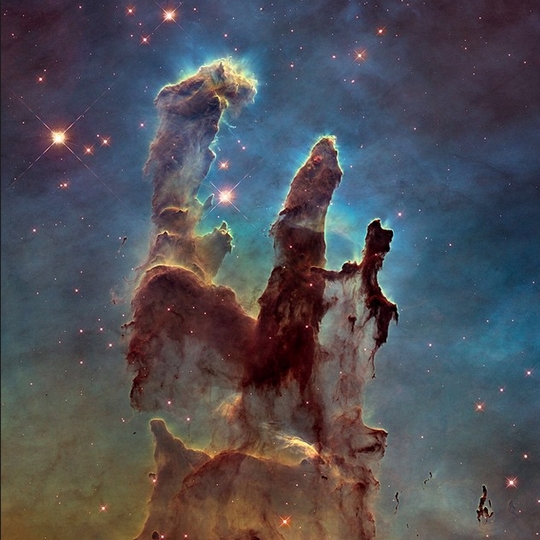 Hubble Goes High-Definition to Revisit Iconic Image: Although NASA's Hubble Space Telescope has taken many breathtaking images of the universe, one snapshot stands out from the rest: the iconic view of the so-called "Pillars of Creation." The jaw-dropping photo, taken in 1995, revealed never-before-seen details of three giant columns of cold gas bathed in the scorching ultraviolet light from a cluster of young, massive stars in a small region of the Eagle Nebula, or M16. The dust and gas in the pillars is seared by the intense radiation from young stars and eroded by strong winds from massive nearby stars. With these new images comes better contrast and a clearer view for astronomers to study how the structure of the pillars is changing over time. Credit: NASA, ESA/Hubble and the Hubble Heritage Team
Leonard Nimoy, Spock of 'Star Trek,' Dies at 83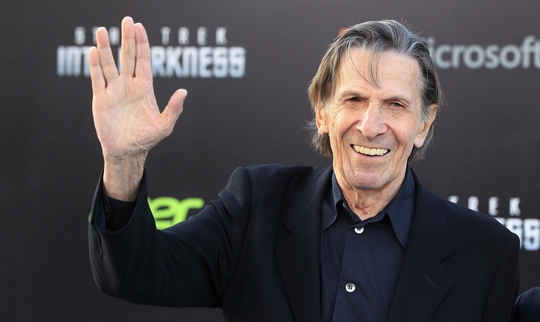 Leonard Nimoy, the sonorous, gaunt-faced actor who won a worshipful global following as Mr. Spock, the resolutely logical human-alien first officer of the Starship Enterprise in the television and movie juggernaut "Star Trek," died on Friday morning at his home in the Bel Air section of Los Angeles. He was 83. His wife, Susan Bay Nimoy, confirmed his death, saying the cause was end-stage chronic obstructive pulmonary disease. Mr. Nimoy announced last year that he had the disease, attributing it to years of smoking, a habit he had given up three decades earlier. He had been hospitalized earlier in the week. For Leonard Nimoy, Spock's Hold Made Reaching Escape Velocity FutileFEB. 27, 2015 Leonard Nimoy at his 2010 one-person photography exhibition at the Massachusetts Museum of Contemporary Art in North Adams, Mass.Leonard Nimoy Was Not (Only) SpockFEB. 27, 2015 Nimoy Remembered on Social MediaFEB. 27, 2015 His artistic pursuits — poetry, photography and music in addition to acting — ranged far beyond the United Federation of Planets, but it was as Mr. Spock that Mr. Nimoy became a folk hero, bringing to life one of the most indelible characters of the last half century: a cerebral, unflappable, pointy-eared Vulcan with a signature salute and blessing: "Live long and prosper" (from the Vulcan "Dif-tor heh smusma"). Mr. Nimoy, who was teaching Method acting at his own studio when he was cast in the original "Star Trek" television series in the mid-1960s, relished playing outsiders, and he developed what he later admitted was a mystical identification with Spock, the lone alien on the starship's bridge. Yet he also acknowledged ambivalence about being tethered to the character, expressing it most plainly in the titles of two autobiographies: "I Am Not Spock," published in 1977, and "I Am Spock," published in 1995. In the first, he wrote, "In Spock, I finally found the best of both worlds: to be widely accepted in public approval and yet be able to continue to play the insulated alien through the Vulcan character."
more
yellowballs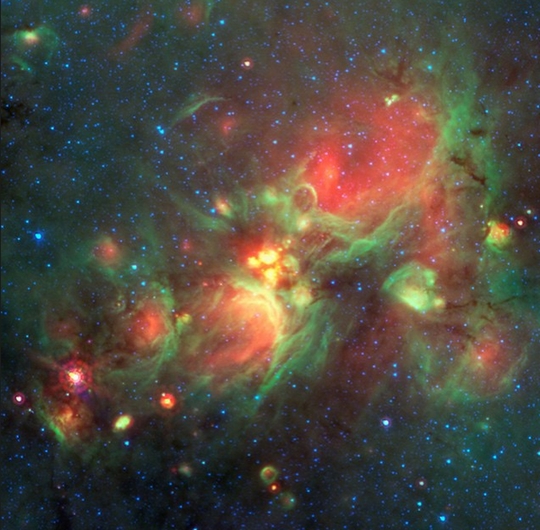 Sometimes it takes a village to find new and unusual objects in space. Volunteers scanning tens of thousands of starry images from NASA's Spitzer Space Telescope, using the Web-based Milky Way Project, recently stumbled upon a new class of curiosities that had gone largely unrecognized before: yellow balls. The rounded features are not actually yellow -- they just appear that way in the infrared, color-assigned Spitzer images. Volunteers using the web-based Milky Way Project brought star-forming features nicknamed "yellowballs" to the attention of researchers, who later showed that they are a phase of massive star formation. "With prompting by the volunteers, we analyzed the yellow balls and figured out that they are a new way to detect the early stages of massive star formation," said Charles Kerton of Iowa State University, Ames. "The simple question of 'Hmm, what's that?' led us to this discovery." Image Credit: NASA/JPL-Caltech
Warning signals from the volatile world of influenza viruses
The current global influenza situation is characterized by a number of trends that must be closely monitored. These include: an increase in the variety of animal influenza viruses co-circulating and exchanging genetic material, giving rise to novel strains; continuing cases of human H7N9 infections in China; and a recent spurt of human H5N1 cases in Egypt. Changes in the H3N2 seasonal influenza viruses, which have affected the protection conferred by the current vaccine, are also of particular concern.
Viruses in wild and domestic birds
The diversity and geographical distribution of influenza viruses currently circulating in wild and domestic birds are unprecedented since the advent of modern tools for virus detection and characterization. The world needs to be concerned. Viruses of the H5 and H7 subtypes are of greatest concern, as they can rapidly mutate from a form that causes mild symptoms in birds to one that causes severe illness and death in poultry populations, resulting in devastating outbreaks and enormous losses to the poultry industry and to the livelihoods of farmers. Since the start of 2014, the Organisation for Animal Health, or OIE, has been notified of 41 H5 and H7 outbreaks in birds involving 7 different viruses in 20 countries in Africa, the Americas, Asia, Australia, Europe, and the Middle East. Several are novel viruses that have emerged and spread in wild birds or poultry only in the past few years. Some of the outbreaks notified to OIE have involved wild birds only. Such notifications are indicative of the heightened surveillance and improved laboratory detection that have followed the massive outbreaks of highly pathogenic H5N1 avian influenza that began in Asia in late 2003. Detection of highly pathogenic avian influenza viruses in wild birds signals the need for a close watch over poultry farms. Migratory waterfowl, immune to the disease, are known to spread avian viruses to new areas by quickly crossing continents along the routes of several flyways. These migratory waterfowl subsequently mix with local wild birds and poultry that then become infected.
more
Cosmic Flower: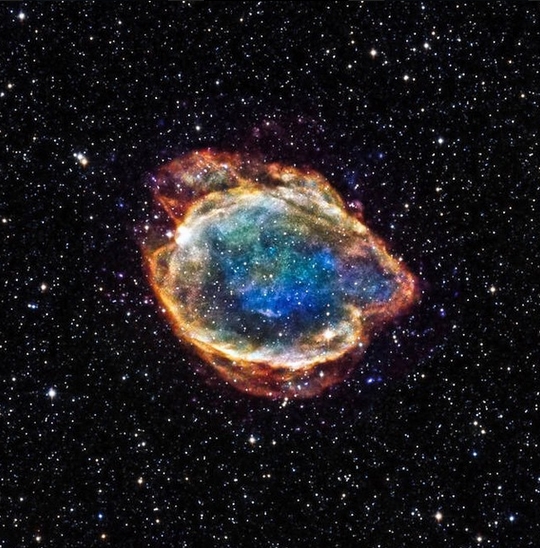 Exploded Star Blooms Like a Cosmic Flower: Because the debris fields of exploded stars, known as supernova remnants, are very hot, energetic, and glow brightly in X-ray light, NASA's Chandra X-ray Observatory has proven to be a valuable tool in studying them. The supernova remnant called G299.2-2.9 (or G299 for short) is located within our Milky Way galaxy, but Chandra's new image of it is reminiscent of a beautiful flower here on Earth. G299 was left over by a particular class of supernovas called Type Ia. Astronomers think that a Type Ia supernova is a thermonuclear explosion – involving the fusion of elements and release of vast amounts of energy - of a white dwarf star in a tight orbit with a companion star. If the white dwarf's partner is a typical, Sun-like star, the white dwarf can become unstable and explode as it draws material from its companion. Alternatively, the white dwarf is in orbit with another white dwarf, the two may merge and can trigger an explosion. Image Credit: NASA/CXC/U.Texas
Curly-Q Filament Blast: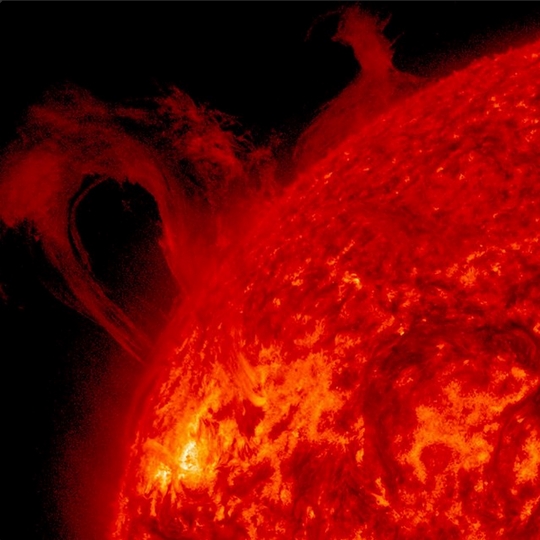 Curly-Q Filament Blast: A solar filament erupted in the shape of a twisted arch over a three-hour period (Feb. 4, 2015) with most of it falling back into the sun. The activity in the lower corona was caught in a wavelength of extreme ultraviolet light. Filaments are elongated clouds of particles suspended above the Sun's surface by magnetic forces. They are notoriously unstable. Credit: Solar Dynamics Observatory, NASA
Curly-Q Filament Blast: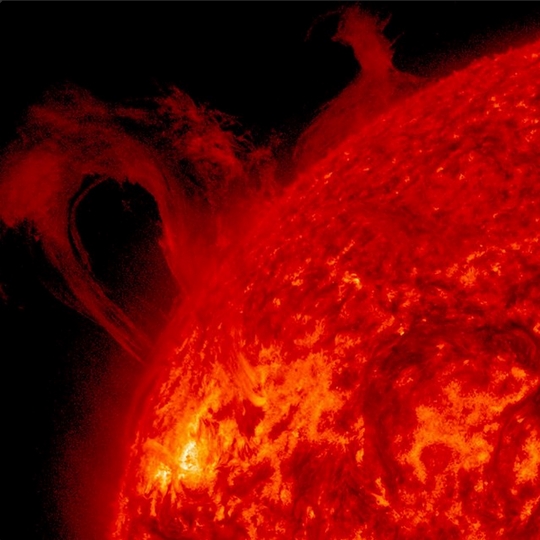 Curly-Q Filament Blast: A solar filament erupted in the shape of a twisted arch over a three-hour period (Feb. 4, 2015) with most of it falling back into the sun. The activity in the lower corona was caught in a wavelength of extreme ultraviolet light. Filaments are elongated clouds of particles suspended above the Sun's surface by magnetic forces. They are notoriously unstable. Credit: Solar Dynamics Observatory, NASA
Supernova Sunday!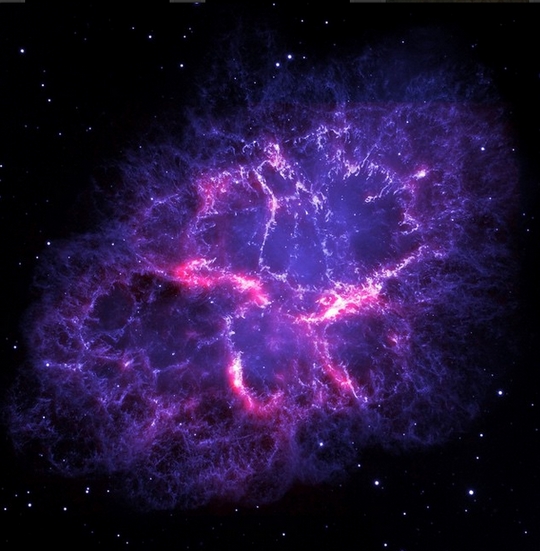 Supernova Sunday! It's our second annual #SupernovaSunday! Let's kick off w/ some crab, crab nebula: This image shows a composite view of the Crab nebula, an iconic supernova remnant in our Milky Way galaxy, as viewed by the Herschel Space Observatory and the Hubble Space Telescope. A wispy and filamentary cloud of gas and dust, the Crab nebula is the remnant of a supernova explosion that was observed by Chinese astronomers in the year 1054. The image combines Hubble's view of the nebula at visible wavelengths, obtained using three different filters sensitive to the emission from oxygen and sulphur ions and is shown here in blue. Herschel's far-infrared image reveals the emission from dust in the nebula and is shown here in red. Image credit: ESA/Herschel/PACS/MESS Key Programme Supernova Remnant Team; NASA, ESA and Allison Loll/Jeff Hester (Arizona State University)
World Health Day 2015: Food safety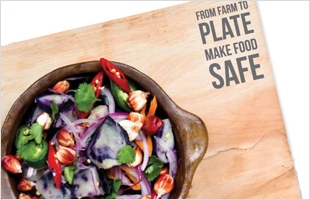 Unsafe food is linked to the deaths of an estimated 2 million people annually – including many children. Food containing harmful bacteria, viruses, parasites or chemical substances is responsible for more than 200 diseases, ranging from diarrhoea to cancers. New threats to food safety are constantly emerging. Changes in food production, distribution and consumption; changes to the environment; new and emerging pathogens; antimicrobial resistance - all pose challenges to national food safety systems. Increases in travel and trade enhance the likelihood that contamination can spread internationally
Spanish Town Under Toxic Cloud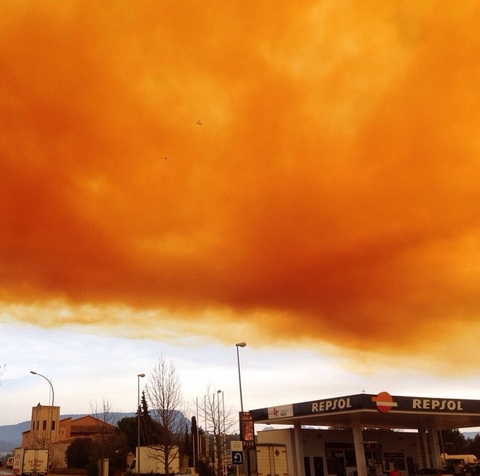 A blast at a chemical plant cloaked a region in northern Spain in a huge orange toxic cloud on Thursday, according to local reports. Three at the plant some 30 miles from the city of Barcelona were injured in the explosion, which also forced some 60,000 people in the surrounding communities to remain confined indoors for hours, La Verdad newspaper reported. The explosion at the installation owned by Simar — which distributes and stores chemicals, according to its website — occurred at 9:45 a.m. (3:45 a.m. ET), the newspaper reported. Company officials were not immediately available for comment. Officials ordered school and university students to remain indoors and said parents should not pick them up, news website 20 Minutes reported. Pregnant women, children, the elderly and those with respiratory problems were told to remain indoors even after the general warning was lifted, according to La Verdad. The blast appeared to have been caused by two chemicals coming into contact during delivery to the plant, the regional government of Catalonia said in a statement, Reuters reported.
On Mother Language Day, UN spotlights role of native tongue in education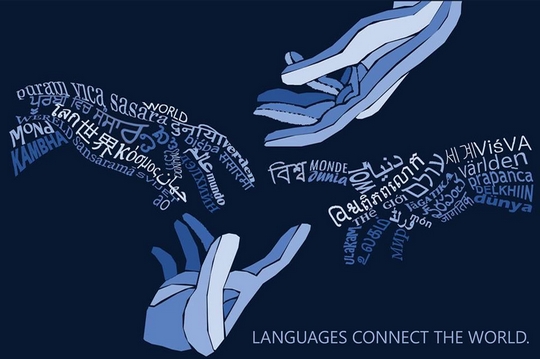 Mother tongue education is not only a force for quality learning, it is also essential to bolster multilingualism and respect for linguistic and cultural diversity at a time when societies are transforming quickly and many languages are under threat, the United Nations agency mandated with promoting education said today.
Marking International Mother Language Day , celebrated annually on 21 February, the head of UN Educational, Scientific and Cultural Organization (UNESCO), emphasized that the post-2015 development agenda must focus on advancing quality education for all and that includes promoting the preservation of language.
"2015 marks the 15th anniversary of International Mother Language Day – this is also a turning point year for the international community, as the deadline for the Millennium Development Goals, when countries will define a new global sustainable development agenda," UNSECO Director-General Ms. Irina Bokova said in a statement.
"Education in the mother language is an essential part of achieving these goals – to facilitate learning and to bolster skills in reading, writing and mathematics," she added, noting that taking this forward will require a sharper focus on teaching training, revisions of academic programmes and the creation of suitable learning environments.
More than 50 per cent of the approximately 7,000 languages spoken in the world are likely to die out within a few generations, and 96 per cent of these languages are spoken by a mere 4 per cent of the world's population, according to UNESCO. Only a few hundred languages have genuinely been given a place in education systems and the public domain, and less than a hundred are used in the digital world.
"International Mother Language Day is a moment for all of us to raise the flag for the importance of mother tongue to all educational efforts, to enhance the quality of learning and to reach the unreached. Every girl and boy, every woman and man must have the tools to participate fully in the lives of their societies – this is a basic human right and it is a force for the sustainability of all development," Ms. Bokova said.
Through its programmes worldwide, namely its 'Education for All' initiative, UNESCO aims to promote inclusive education through bilingual intercultural approaches, in order to include both native and non-native cultures. In Thailand, for example, UNESCO is working to deepen understandings of multilingual education based on the mother tongue.
International Mother Language Day has been observed every year since February 2000 to promote linguistic and cultural diversity and multilingualism. The date –proclaimed by UNESCO in 1999 –represents the day in 1952 when students demonstrating for recognition of their language, Bangla, as one of the two national languages of the then Pakistan, were shot and killed by police.
Languages with their unique ability for communication, social integration, education and development, are of strategic importance for people and planet. Yet, due to globalization processes, they are increasingly under threat, or disappearing altogether.
According to UNESCO, when languages fade, so does the world's rich tapestry of cultural diversity. Opportunities, traditions, memory, unique modes of thinking and expression — valuable resources for ensuring a better future — are also lost.
Security Council condemns 'heinous' bomb attacks in Libya
21 February 2015 – The United Nations Security Council has strongly condemned yesterday's deadly bomb attacks in al-Qubbah, Libya, claimed by an affiliate of the Islamic State in Iraq and the Levant (ISIL), also known by its Arabic acronym, Da'esh. According to reports, the Friday morning attack which came in three separate waves, killed at least 45 people and injured scores of others. It started when one bomber detonated his vehicle near a gas station and was followed by two car explosions near the home of Libya's Speaker of the House of Representatives and the Government's security headquarters. In a statement to the press this morning, the 15-member Security Council expressed deep sympathy and condolences to the families of the victims of "this heinous act" and wished a speedy recovery to those injured. Council members stressed again that ISIL must be defeated and that the intolerance, violence and hatred it espouses must be stamped out. Perpetrators of these reprehensible acts of terrorism must be brought to justice, they emphasized. Such "acts of barbarism" by ISIL do not intimidate Council members but rather stiffen their resolve, members emphasized as they pledged support to global and regional effort to counter ISIL, Ansar Al Sharia entities, and other groups associated with Al-Qaida. This resolve is already stated in Security Council resolutions 2170 (2014) and 2199 (2015), they noted. All those responsible for such attacks must be held accountable, the Security Council stressed, as it urged all States, in accordance with international law and relevant Security Council resolutions, to cooperate actively with Libya and all other relevant authorities. Council members further recalled that ISIL is included on the Al-Qaida Sanctions List and is thus subject to the asset freeze and arms embargo, as stated in resolution 2161 (2014). Hence, any individual or entity that provides financial and material support to the group, including the provision of arms or recruits, is eligible to be subject to sanctions measures. To that end, members underscored the need for full implementation of resolution 2199 (2015), adopted on February 12, to cut off ISIL's support networks. Lastly, the Council reaffirmed the need to combat, in accordance with the UN Charter and international law, threats to international peace and security caused by terrorist acts. All acts of terrorism are criminal and unjustifiable, regardless of motivation, members concluded.
Winter Storm Neptune Slams the Midwest, New England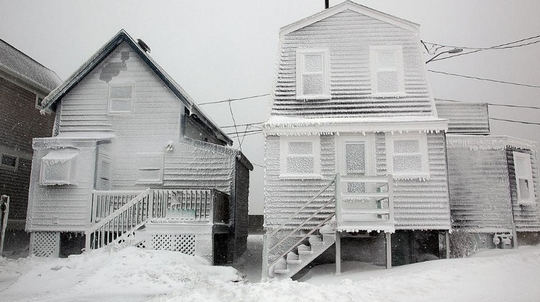 Winter Storm Neptune turned its attention to New England on Sunday, after wreaking snowy havoc on the Midwest earlier in the weekend. At least six people have died from the effects of the storm, mostly on hazardous roadways. Thousands lost power as Neptune's gusty winds brought down trees and power lines. Sunday morning, a 38-car pileup left 12 people injured on Chicago's Kennedy Expressway. ) Boston and the surrounding areas are being tested by yet another wintry onslaught. The city is still digging out from the more than 4 feet of snow it received in late January and early February from winter storms Juno and Linus. The system will continue to dump snow and bring damaging winds to the New England coastline on Sunday before moving into the Canadian Maritimes. We are collecting the best images from Neptune, and you